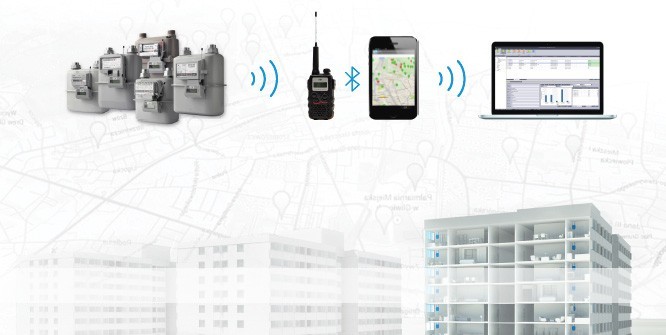 Walk-by System for various meters
IMR Walk-by System is a complete solution for your natural gas distribution business. Highly efficient radio
data acquisition enables the collector to get exact consumption data by radio without the need of entering
consumer's premises. With IMR system all installed telemetric devices are always accessible, can be read out
and configured at any time of day or night, seven days a week.
Radio communication
Completely wireless solution
Consumption data available immediatelly from the street
Suitable for a group of detached houses and high-rise buildings
Easy to deploy, tailored to individual utility needs
Consumption registered for 10 years
Clustered Metering for residential meters
IMR Clustered Metering System provides reliable, automatic daily communication from data loggers installed on
diaphragm gas meters.
Clustered architecture consists of a large number of radio data loggers that communicate
across a small number of GPRS data loggers to a back office server.
Due to high performance radio technology, system
perfectly meets requirements of different types of urban architecture: from high rise buildings down to individual housing.

All communication units are powered by long life batteries and installed only on gas meters, that is why clustered system
is very economical to be deployed and maintained.
Hourly consumption data acquired from all meters
Installed only on the meters, no external gateways etc.
Suitable for a group of detached houses and high-rise buildings
Easy to deploy, tailored to individual utility needs
Consumption registered for 10 years
Only ATEX certified equipment
Combined license free radio and GPRS communication
Battery powered transmitters and concetrators, no 230V